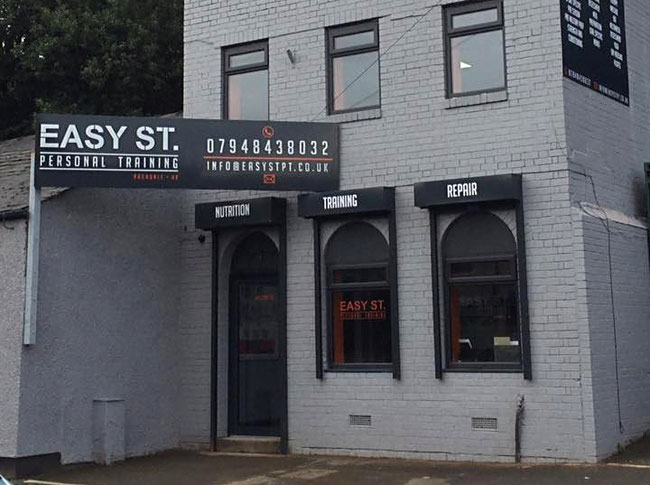 Local people will have no doubt seen the extensive refurbishment works at the old garage at 605 Edenfield Road. Passers by have witnessed an incredible transformation and a stylish new look for the building. But it's not just the building that will be getting a transformation, Norden residents can transform themselves too as Easy Street PT opens it's doors this week.
The latest new business to open in Norden is offering personal training with an experienced team lead by head trainer, Jamie Ford. Jamie said "I have extensive experience in providing training to clients from all walks of life with varying goals. From office bound professionals to young athletes, I adapt all my training to suit the individual, creating an effective and maintainable plan to reach the goals you desire.
I gained my knowledge over many years of studying my passion which was a hobby and is now my livelihood. I have previously served in the British army, been an armed private security operative and played rugby throughout my life to a good standard, my main passion is resistance training but I'm not shy when it comes to getting the heart rate up to its higher figures.".
Easy Street Personal Training Gym is the latest business to open in Norden and is located opposite the Norden War Memorial Gardens at 605 Edenfield Road. The gym will be open 7 days a week and promises to offer clients 'the facilities to match their ambition' with personal training, physiotherapy, sports massage, 'Easy Fit' bootcamps or a 21 day training plan with nutrition advice.
For more information please contact Jamie at Easy Street Personal Training on 07948 438 032 or at info@easystpt.co.uk.