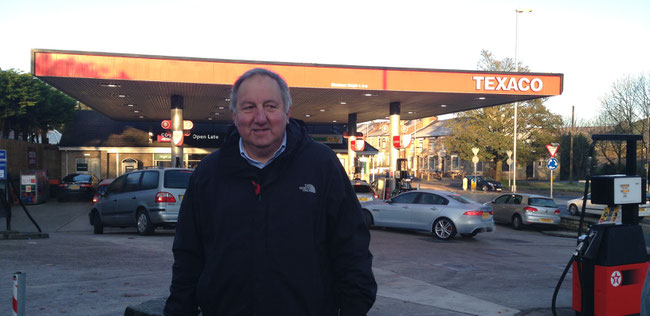 Local residents have had the backing of Norden Ward Councillors in opposing plans to allow the Woodyard Garage at the junction of Edenfield Road and Bagslate Moor Road to extend it's opening ours to allow 24 hour trading, seven days a week.
The application for 24/7 opening at the petrol station would be an addition to the existing operational hours and has come shortly after the site was take over by new operators earlier in the year.
When local Councillors began to alert residents to the application the response was a resounding objection to the plans as Councillor Mike Holly explains: "We became aware that the garage's operators have applied for planning permission to operate the garage 24 hours a day. We had spoken to a number of residents who are strongly opposed to the application, which they felt was totally out of keeping in a residential area. Concerns included lighting, noise and anti-social behaviour. We have met with the planning officer and will be supporting residents by requesting that the application be refused."
The application closed to comments on Tuesday 21st November with 17 public comments, all of which are objections to the application.  A decision on whether to grand or refuse the application will now be made by Rochdale Council's Planning Department.
For more details on the planning application please click here.