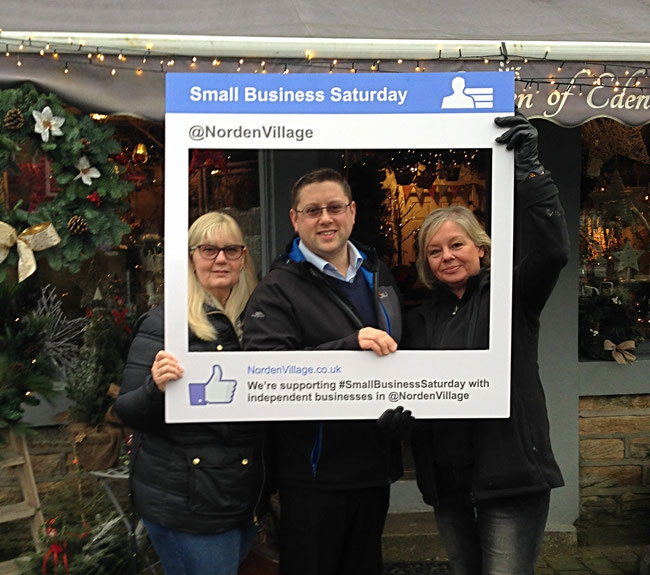 Norden's Ward Councillors are backing the national Small Business Saturday scheme and encouraging residents to support our local retailers and businesses today and on the run up to Christmas.
Small Business Saturday is a scheme which started tin the US in 2010 in a response to events like Black Friday and Cyber Monday and is based around encouraging people to visit small, local high street businesses.
Norden Ward Councillor, Peter Winkler said: "Norden is particularly lucky in having a good variety of independent retailers, businesses, restaurants, and pubs which make up a vibrant centre to our village.  With just 23 to go until Christmas people can find a wide range of products right in the village without having to go to larger stores or look online.  The best bit is they will be supporting the independent retailers in our village.  Having run my own business for a number of years I know just how difficult it is to compete with larger operations and how much effort goes into running a small business, our shopkeepers really deserve all the support they can get."
"You'll be amazed at what you can find on the high street and our local shopkeepers are incredibly knowledgeable and helpful.  Pay a visit to one of our shops and you will find specialists who can help with advice on purchases, you can see the product before you buy and there is no need to worry about being in to receive deliveries."