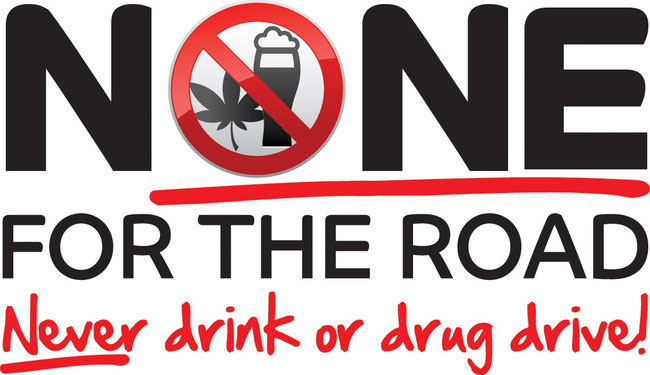 Greater Manchester drivers are being urged to have 'None for the Road' over the Christmas period, as Greater Manchester Police launches this year's operation to tackle drink and drug driving.
GMP launched the annual campaign today, Friday 1 December, to remind drivers of the devastating consequences of driving under the influence of alcohol or drugs and show commitment to tackling the issue during a peak time.
This year's campaign is supported by Elaine, a mother from Flixton who lost her 27 year old son James in 2009.
"My son James lost his life in a road traffic collision where he took a lift with a young driver who was under the influence of alcohol and drugs." said Elaine.
"That, together with his excessive speed, was the cause of the crash in which James lost his life. There are no winners in these situations. All the young people in that car will be affected for the rest of their lives. Neither James or myself envisaged Christmases without him."
The operation will see officers target drivers who risk their own lives and the lives of others, with increased road checks planned around the clock throughout December.
Last year, almost 2500 motorists were breathalysed as part of the operation in Greater Manchester, with more than 500 either returning positive test results for alcohol or drugs, or failing/refusing to take the test.
Chief Inspector Tariq Butt, who leads GMP's Traffic Unit said: "People who drive under the influence of drink or drugs destroy families and ruin lives. Yet despite the warnings, motorists continue to take the risk and get behind the wheel after drinking or taking drugs.
"We want people to enjoy themselves during the festive season but ultimately to be responsible for their actions. Remember, too, that you could still be over the limit the next morning. Don't take the risk. The message is clear; never drive under the influence of drink or drugs – always make it none for the road."
Ben Levy, Group Manager for GMFRS in Salford and Trafford, is urging people to plan their lifts home carefully before going out in the lead up to Christmas:
"The fire and rescue service is called to far too many incidents where alcohol or drugs have been consumed by drivers before getting behind the wheel. Please celebrate safely this Christmas by having a designated driver who doesn't drink any alcohol, or by booking a taxi before going out.
"Even a small amount of alcohol can impair your judgement and turn your night out into a nightmare in a split second. If you are a passenger, remember to leave the driver to concentrate on the road and get you home safely."
Deputy Mayor for Policing and Crime Beverley Hughes said: "Drink and drug driving is never worth the risk - the consequences of it could see your life and the lives of others changed forever.
"Don't ruin anybody's festive season by making a thoughtless and irresponsible decision – stay safe this winter."
Motorists caught over the limit face at least a year's driving ban, criminal record and a fine of up to £5000.
If you suspect anyone is driving under the influence of drink or drugs, contact the police immediately on 101 or 999 if they pose an immediate threat to themselves or other road users. Alternatively, call Crimestoppers anonymously on 0800 555 111.