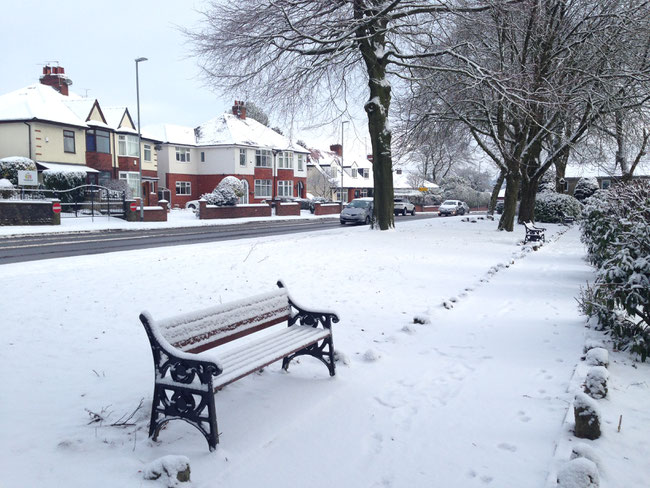 Residents in Norden have been facing some of the coldest conditions and harshest weather since the big freeze of 2010.  Conditions have plunged to as low as -8 in areas and snow and ice has created severe conditions for anyone travelling.
Whilst the Council have deployed gritters and even snow ploughs to the area, the snow and ice has still caused many schools to close and has created traffic problems throughout the area with traffic on Edenfield road coming to a near-standstill during yesterday's morning rush hour.
Local shopkeepers and Councillors have been helping to clear the snow from roads and paths but the overwhelming volume of snow has left many still struggling.
Staff at the Co-op have been commended for their efforts to keep footpaths around the store clear, whilst other shopkeepers also cleared snow around their premises to help keep people moving through the village.
Local Councillors were out to assist with extra gritting, Councillor Winkler said: "With gritters tackling major routes we have done what we can to manually spread grit around road junctions along Edenfield Road, Black Pits, Streets off Caldershaw Road and Elmsfield Avenue and clear some of the worst footpaths, however conditions remain a problem."
We will continue to keep updates coming about weather conditions, roads and school closures but while conditions remain cold Greater Manchester Police are advising to only travel in essential.