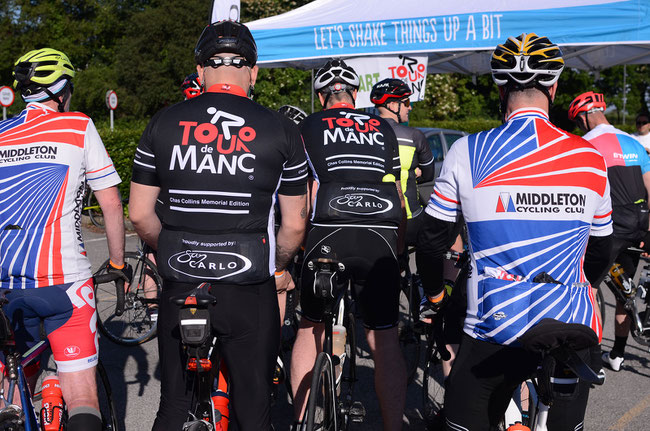 Villagers in Norden will have the opportunity to cheer on riders in the third 'Tour de Manc' charity bike ride this weekend, as over 700 participants pass through the village along a challenging 100 mile route.
Riders will be passing along Edenfield Road between 11:00am and 3:00pm on Sunday 6th May as part of a gruelling route which will take them all over Greater Manchester.  Riders will arrive in Norden from Rochdale and travel along Edenfield Road before diverting down Shawfield Lane to Norden Community Primary School.
The community school has had to replace Norden Bowling Club as the official stopping point this year as participant numbers have grown to such a degree.  Riders will be able to take of food and water and have access to rest facilities and a mechanic before heading out again.
After a quick pit-stop riders will travel back along Shawfield Lane to Edenfield road and then head out of the village towards Edenfield in what has remarkably been described as "one of the less challenging climbs".
Members of the local community will be on hand to help riders at the school and the public are being encouraged to come along and cheer on riders who will be in the latter stages of the race and in need of some encouragement.
Anyone interested in volunteering at the pit stop is asked to contact local Councillor, Peter Winkler  on 07890 256 814, who will be coordinating the stop.