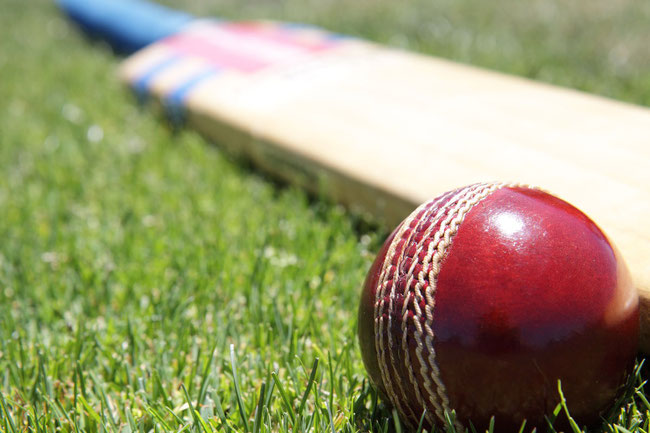 Norden won through to the last eight in the Worsley Cup when they defeated Colne in an away tie on Saturday.  Stags took first knock and reached 110 before Harvey Fitton was caught for 36.  Jake Sandham quickly departed following a return catch to Hamza, but Tolley and Dominic Humphreys then creamed the bowling.  Humphreys hit nine fours and three sixes before he was out for 73, while Tolley had 12 fours and two sixes to his name as he completed a century before being caught. Greg Butterworth added 15 as quick runs became the name of the game, and wickets did tumble  to leave Stags on 256 for eight.
At one stage of the reply Colne were 71 for six, but they managed to reach 204 for nine before the overs  ran out, helped by a succession of dropped catches.
Jhangir Liaqat scored 53 and Danny Kegg 52 for Colne.
Norden
J Tolley c Bradshaw b Walton 100
H Fitton c Tillotson b Hamza 36
J Sandham c and b Hamza 0
D Humphreys c Price b Windle 73
G Butterworth lbw Liaqat 15
S Pimm b Walton 2
J Harrison b Walton 0
D Buckley not out 4
L Crabtree run out 1
C Humphreys not out 2
Extras 23
Total (for 8 wkts) 256
Bowling: Liaqat 9-1-36-1; Walton 9-1-45-3; Hakin 4-0-20-0; Kegg 10-2-32-0; Price 8-0-53-0; Hamza 6-0-38-2; Windle 4-0-24-1.
Colne
C Walton b Sandham 0
M Windle lbw C Humphreys 1
D Kegg c Crabtree b D Buckley 52
J Price lbw Sandham  8
T Bradshaw b Sandham 0
A Holt c Sandham b Butterworth 0
M Walker c Tolley b Malik 31
J Liaqat b C Humphreys 53
A Hakin c Harrison b Malik 25
S Tillotson not out 5
D Hamza  not out 2
Extras 27
Total (for 9 wkts) 204
Bowling: Sandham 10-2-34-3; C Humphreys 10-2-27-2; Butterworth 10-1-38-1; D Buckley 10-0-40-1; Malik 10-0-56-2.