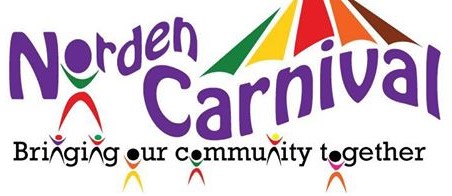 Organisers are calling for even more groups to join in with this years Norden Carnival which is already set to be the biggest and brightest ever.  It's free to enter the parade and local charities and community groups that take part in the parade will be given a small donation (the amount depends on how much is raised in the day).  So get planning your costumes, floats or walking groups the deadline for entry is Saturday 9th June.
This year's Norden Carnival theme is 'The Magic Garden' in celebration and support of Rochdale in Bloom.  This theme gives participants a great opportunity to dress up in a colourful costume, be it a flower, bee, insect, fairy or gnome... just let your imagination go wild.
The parade will start at 1:00pm from Caldershaw / St. Vincent's Schools and work it's way through the village, turning at the Bridge Inn and returning to Norden Community Primary School.  There will all kinds of stalls, food and drink, games and rides to visit at the school so please come along after the parade.
If you are not planning to take part in this year's parade then make sure that you come along to line the streets and cheer on this years carnival.  Watch out for the Carnival King and Queen who will be joined by hundreds of others from local schools, businesses and community groups.
If you want to the Carnival King or Queen next year then get your costume on and join in the parade.  This years best dressed boy and girl will automatically become next years King and Queen.
Follow along with all the action and share your photos at @nordencarnival on facebook and twitter.'