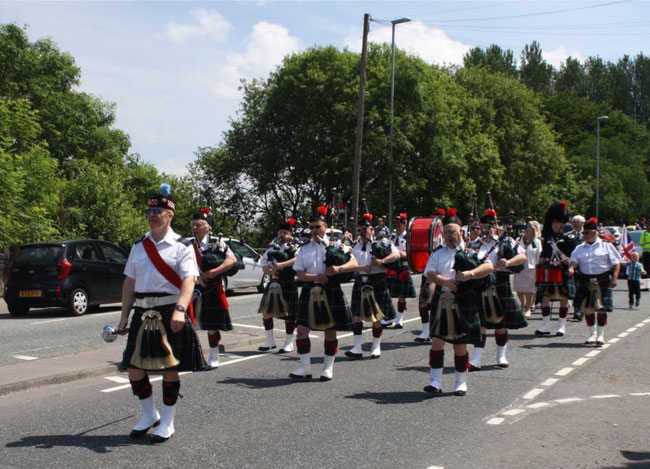 Organisers were thrilled as hundreds of groups, floats and walkers took to the streets to take part in the 41st Norden Carnival.  This years parade had a theme of 'The Magic Garden' and participants did not disappoint the crowds with colourful costumes from birds and bees to garden gnomes and fairies.
The expected rain held off and the parade stayed dry with brief showers making an appearance later in the day.
Local businesses took part with floats and dressed windows and bunting to decorate the parade route.  Crowds formed for BBQs and onlookers enjoyed entertainment and hospitality from local shopkeepers.
Organisers would like to thank everyone who contributed to the event and made the effort to take part or come out and support the parade.  The walking groups collected £454 on the day and this will be added to more raised by stalls and rides.  All the profits will be used to support local community projects and good causes. 
Congratulations to all this years winners:
Best dressed girl - Evelyn Corcoran
Best dressed boy - Harrison Snailham
Best dressed Float - Fisherfield Nursery
Best dressed walking group - 51st Rochdale Guides and Rainbows. 
Best dressed Adult - Debbie Kaczkowski.