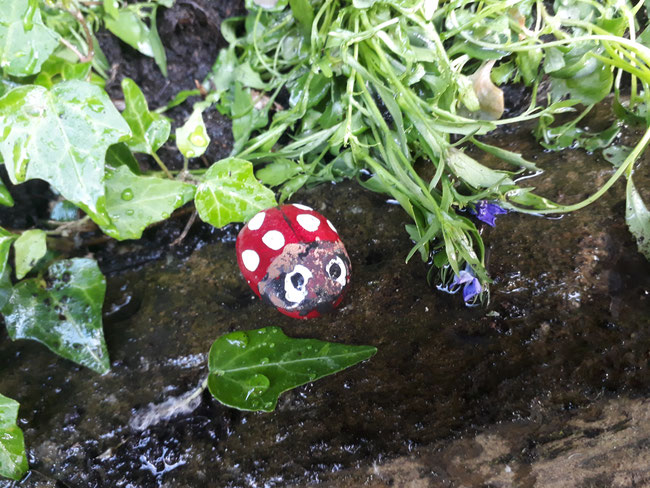 Eagle-eyed readers may have noticed carefully decorated rocks placed around the village and local beauty spots in recent weeks, maybe you have given one a second glance and wondered what they are all about.
The idea is simple, someone decorates a regular rock and hides it in a public place, when the rock is found by another passer by they move it to a new hiding place to be found again.  It may be simple, but the game has already captured the imagination of hundreds of people and is encouraging children to get crafty with paints and then get out into the fresh air to play this incredible game of hide and seek.
This sensational new activity has taken Norden and Bamford by storm and it is one which is proving popular with both the young, and the young at heart.  So popular is the game that the rocks now have their own facebook page where hundreds of people are sharing pictures of their finds.
The idea is believed to have originated in Cornwall and has spread across the UK with rocks from Norden and Bamford now beginning to be found in more and more unusual and distant places.
So next time you spot a painted rock, pick it up, take it along your journey and re-hide it for another player to find later… and don't forget to share a picture of your find on facebook at 'Norford Rocks'.