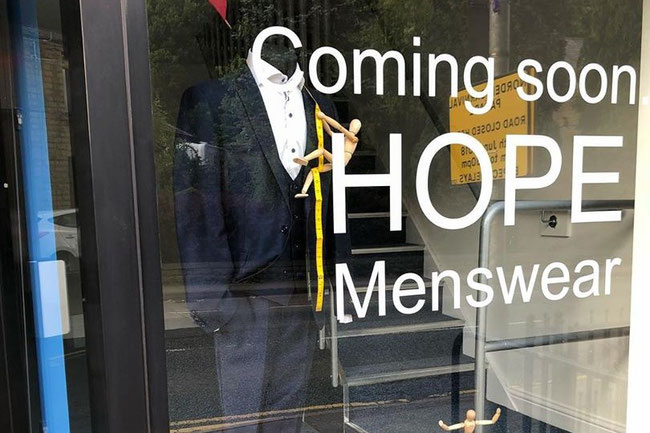 One of Rochdale's oldest retailers is moving to Norden saying that Rochdale Council's focus on new shopping centres and tram links have left them feeling like they have not been looked after.
Denis Hope has been based on Drake Street in Rochdale for almost 60 years but following the move of their women's wear store to Norden three years ago, the menswear store is now set to follow.
The original store was opened in 1959 by the grandfather of current Manager, Oliver Hope.  The store has been credited for having been a leading player in bringing new designer labels and European brands to the UK and attracting fashion savvy customers from across the North-West.
The women's store has been thriving in Norden since it's move and, although they will be sad to leave their home of almost 60 years, Oliver says they high hopes for the move to Norden which they believe will attract new customers who do not want to travel into Rochdale.
Local Councillor Peter Winkler said: "I am really pleased that Denis Hope have decided to move their store to Norden.  Their women's wear store has been a great addition to the village and has added to the quality and diversity of retailers that makes our retail offering very special.  It is disappointing that Rochdale seems unable to cater for the needs of unique and independent retailers but we are happy to see them coming our way and will give them all the support we can."
Denis Hope are due to open in Norden in September 2018.