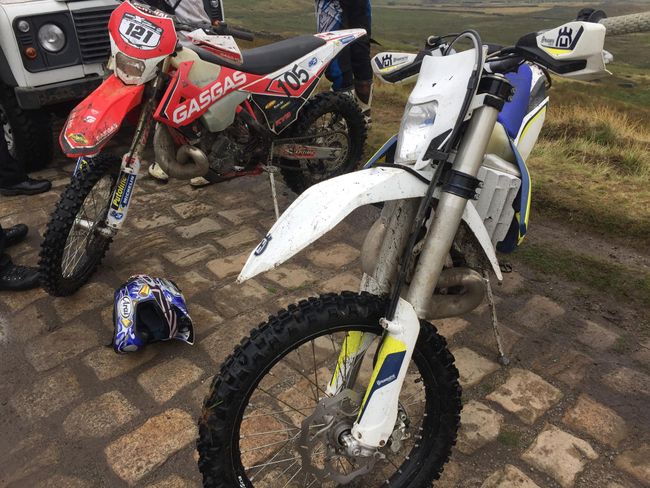 Officers from GMP's Safer Roads Targeting Team, Neighbourhood Team and United Utilities conducted another off-road bike operation on the moors above Norden and Spotland this weekend and have removed several bikes from their owners.
In a statement on their facebook page GMP Rochdale said  "The operation was another success with several vehicles seized and warnings issued.  It seems that the warnings of illegal off-road bike use on the moorland are not reaching everyone so further operations will need to be conducted in the future."
Off-road biking on the moorland around Norden is a problem which is repeatedly brought up at local community forums and one which is hard to control without the specialist support.  However, with the combination of the specialist Poilce riders and support from United Utilities in the form of funding and resources we Operation Dragster continues to take bikes and off-road vehicles off the moorland and crush them.
Although some people took to facebook to complain there was also a lot of praise for the operation from people who are blighted by the dangerous, noisy and illegal riders.
"I think GMP and UU have done a great job there are breaking the law by riding there bikes and vehicle off road some of the bike could be nicked who knows also there might be a safeguard for scout moor area for preservation keep up the great work guys."
"Well done, I've witnessed the wanton destruction of our moorland and aggressive behaviour of some of these people."
"Nice one, my dad nearly got wiped out by one of these whilst walking up on the Moore's, then they hurled a load of abuse at him."