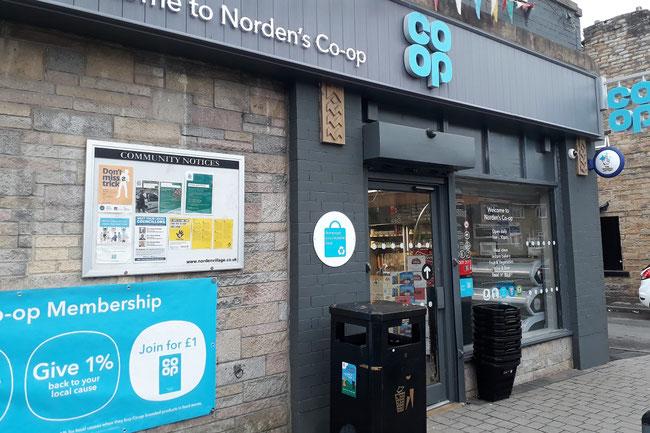 On Tuesday evening the Norden Co-op was subject to a robbery, the intruders, all men wearing dark clothing, were armed with a machete and an axe.  Fortunately these were only used to intimidate and nobody was hurt.
The intruders entered the store with a with a wheelie bin to move goods and proceeded to demand cash  from the tills and cigarettes from behind the counter.
The Co-op said "We work closely with Police and other crime prevention bodies, implementing a range of measures designed to deter and disrupt criminal activity and increase the likely hood of capture and conviction.  Following the incident our colleagues are being fully supported.  We cannot provide further details at this time owing to an ongoing Police investigation."
Local Councillor Peter Winkler said: "This is a terrible occurrence and obviously a frightening experience for all those involved.  I have spoken to the Co-op team in store and at their head office we will offer any local support we can.  Thankfully no staff or customers were injured during the robbery but this could have been a very different story.  I have already requested a meeting with our local Police Inspector and this will be foremost on the agenda when I discuss a number of issues affecting the ward."
The Norden store has recently undergone a full refurbishment and now features more and better CCTV which should help to provide evidence and following the incident a security guard has been assigned to the store to help reassure staff and customers.