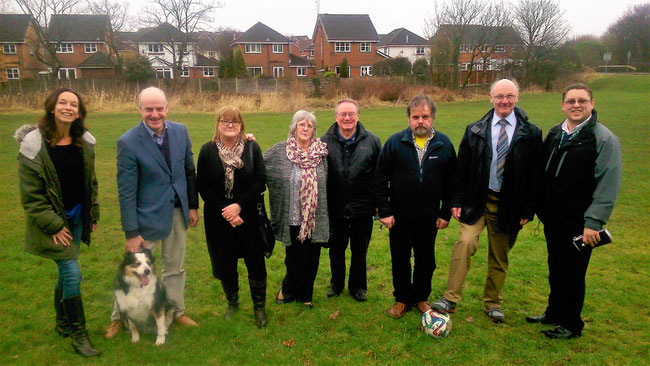 In an unexpected, last minute twist the decision on whether to approve Heritage Green in Caldershaw as a formal village green was passed from last nights formal Cabinet meeting to the next full Council meeting on Wednesday 17th October.
The decision, which was expected to be made last night (Tuesday 25th September 2018) was fully endorsed by the committee but the Council's legal team advised that the final decision would have to be passed for final ratification at the next full Council meeting.
The Friends of Heritage Green and local councillors had shown in the anticipation of the decision and were somewhat deflated by the last minute change.  However, speaking following the decision Mark Hope said:  "We need to take the positives.  The lawyers are recommending the application and the Cabinet (a very senior committee) is also recommending registration.  They voted on it and passed it unanimously."
Councilors Winkler and Holly who also at the meeting said: "There was another positive turnout of residents this evening, demonstrating that this is an application that has overwhelming local support which has been, and still is, unwavering. We are pleased that this has now moved forward with the full endorsement of Cabinet. We will continue to support residents throughout the process and will certainly be supporting the application when it is brought to full Council for final approval."