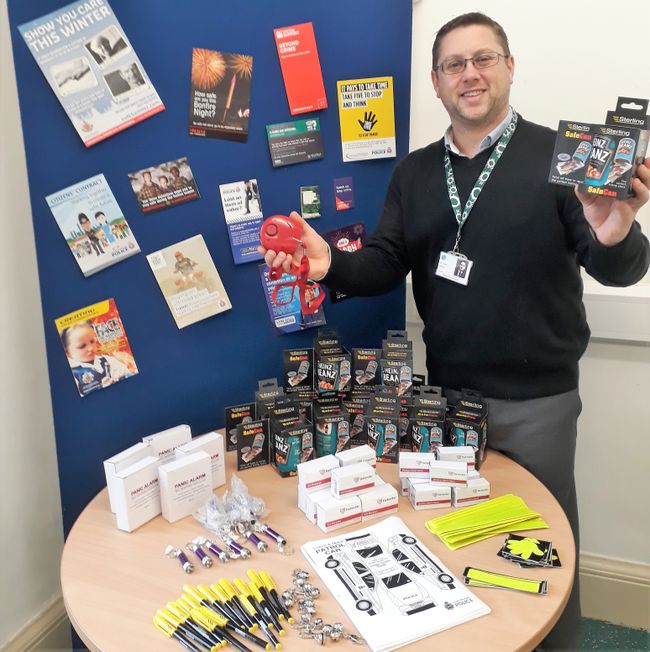 A community safety event hosted by local Councillors in Norden and supported by Rochdale Council and Police has helped to share advice a security equipment with residents from the area.
The event which was held at the Norden Old Library was the idea of Local Councillor Peter Winkler and brought together community safety advice from a number of different sources including Police, Fire, anti-fraud and the Council in one place which made it easy for residents to access.
People who came along were also able to take away some accessories to help them keep themselves, their homes and their vehicles safe over the winter months.
Councillor Winkler said: "This event is about giving people some simple tools and advice to help prevent them becoming the victims of crime.  As the clocks turn back and nights get dark there are some really simple measure that people can take to keep themselves safe and secure their property."
"Timers are a great piece of kit which helps to deter would-be thieves as it makes it hard to tell if there is someone in your home or not.  We have also given out lots of UV marker pens which can be used to mark property so if the worst dies happen it can be returned by Police."
"I was really pleased to be able to speak to so many people and we gave lots of advice on a wide range of subjects including online fraud, bogus callers and crime prevention.  Hopefully this will help to make people more aware and reduce the opportunities for criminals to operate in our area."
Following the success of this event Councillors say that they are now looking forward to making this a twice yearly event.  The next will be planned for early Spring as the clocks go forward.