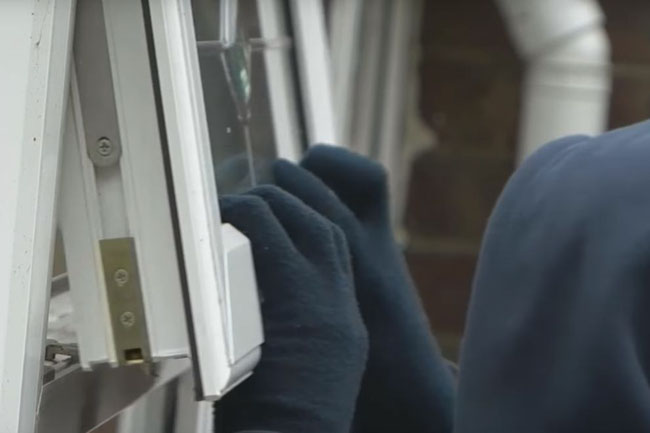 Greater Manchester Police (GMP) are warning of a sudden increase in burglaries in Norden and Bamford in the past few weeks and asking resident to be extra vigilant.
In an open communication to residents they said that the burglaries are mostly happening during daytime hours with offenders particularly targeting patio doors and a point of entry.  Residents are being advised to take a look at their home security and ensure that they have everything in place to keep their property secure.
The thefts have been targeting high value electrical items, such as laptops, tablets and mobile phones, so please keep these items out of view.  With Christmas coming this is a prime time for thieves to both find new goods and to be able to sell them on easily.
Burglars are known to try door handles on homes and vehicles first so please ensure that doors and windows are locked with the keys removed and hidden out for sight.  The 'Hook and Cane' method is on the increase in Rochdale which involves a cane being pushed through a letterbox to snag keys from side tables, allowing them to open the door.  Keeping keys out of sight is a simple solution to this approach.
Consider leaving a radio on a timer when you are out of the house.  This along with timers on your lights can make it look and sound as if your home is occupied, even when you are out.
If you are at home during the day please do remain vigilant and if you see anything suspicious call 101 and report it to the Police.  GMP say that they are aware of people's frustration when queuing to speak to an operator but ask that you please bear with them and that your call will be answered as soon as possible.  They want to reassure the public that they are working tirelessly to apprehend the criminals and bring them to justice.
Local Councillor for Norden, Peter Winker commented on the statement saying: "As a team of local Councillors across both Norden and Bamford we are working alongside our Community Police to ensure that they have all the local support they need.  Our recent community safety event helped to provide many people with free home security devices such as the patio door impact alarms that are being advised by GMP.  Our community Policing teams are taking a very proactive approach to dealing with this unusual spike and having spoken to them just this week we know that they are doing everything they can to keep our areas safe."