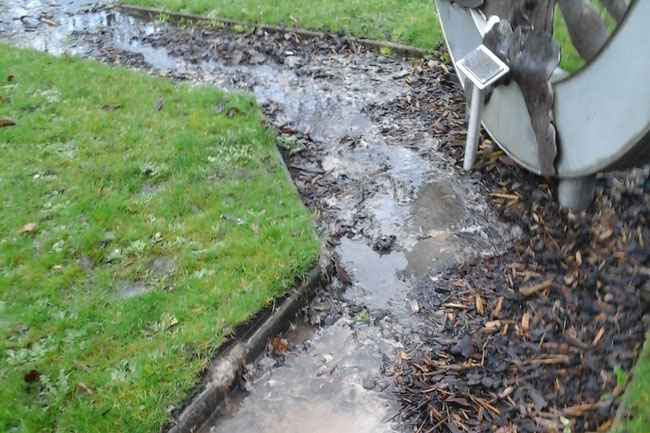 Members of the public are being asked to avoid Jubilee Park in Norden following a leak which is originating from a manhole under the grass.
Local Councillors were alerted to the issue by concerned residents who saw water spouting from a covered manhole close to the monument in the centre of the park.
Teams from Rochdale Council and United Utilities have been requested to attend the park urgently to deal with the water which contains tissue paper and is suspected to be contaminated with sewage.