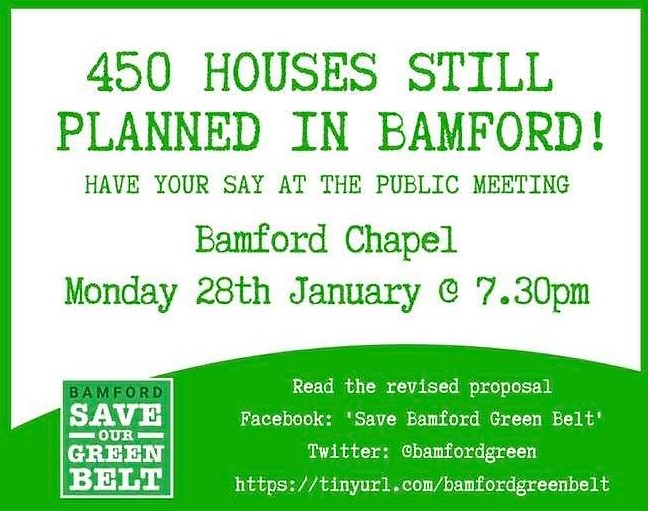 A public meeting has been called following the publication of the revised Greater Manchester Spatial Framework (GMSF) document.
The original framework had named a greenbelt site off Norden Road in Bamford as a proposed development location for 750 large, executive homes over two years ago, but met with strong opposition from local residents and Ward Councillors.  A local protest group was formed, protest walks were held and hundreds of people joined the fight to object to the plans.
But the voices of objectors seem to have fallen on deaf ears as the revised plan still notes the site as a suitable location for development, this time for luxury homes.
Local campaign group founded by Bamford resident Anne Shorrock, 'Save Bamford Greenbelt', have scheduled a public meeting to discuss the plans and to give residents a chance to find out more about the proposals.
Organisers are calling support saying that we have a one-time chance to stop this development.  If the diggers move in the greenbelt will be gone forever.
The meeting will be held at Bamford Chapel on Monday 28th January from 7:30pm and all are invited and encouraged to attend.