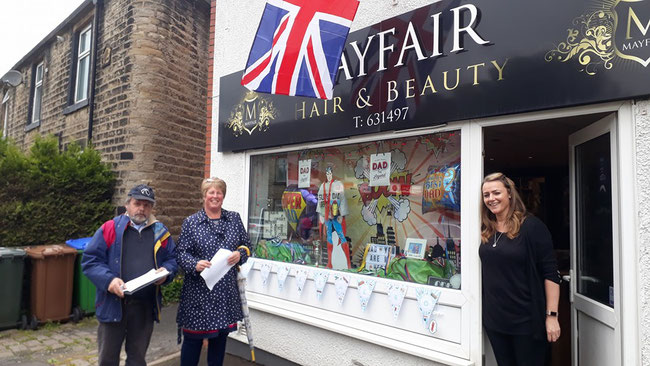 This years Norden Carnival 'Best Dressed Shop Window' has been awarded to Mayfair Hair & Beauty for their 'My Dad is My Hero' design.
Judges visited all the shops who had taken part and said that they had to assess some excellent entries but the Mayfair display stood out as their over all winner.
Congratulations to Caroline at Mayfair Hair & Beauty and well done to all the shops who made such an amazing effort to decorate the village for this years Norden Carnival.