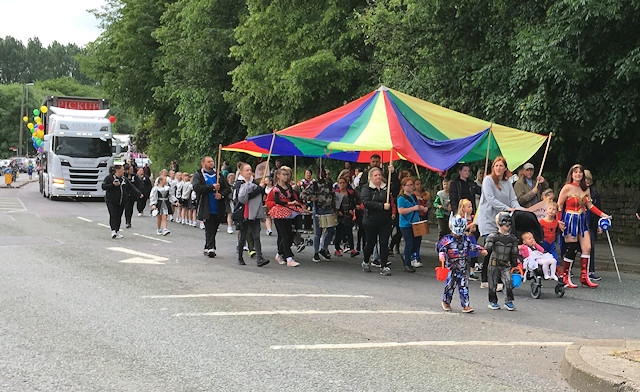 Following a very successful Norden Carnival in June the carnival committee have met and appointed a new Chair to take the committee forward to 2020.
New Chair, Mel has worked with the carnival committee for a number of years and is looking forward to taking on the new role with the support of new and existing committee members who are determined to ensure that Norden Carnival continues to be a great success for many years to come.
Outgoing Chair Rachel Blackburn had stepped down following the 2018 carnival but had to return to the position after her replacement, Paul Ellison, was unable to continue in the position.  For a while the future of Norden Carnival was in question but following an appeal for support new volunteers came forward and Rachel agreed to lead the group for a further year to ensure that the 2019 carnival could go ahead.
Anyone interested in finding out more about Norden Carnival or getting involved with the carnival committee can visit the new Norden Carnival website at: www.nordencarnival.co.uk.