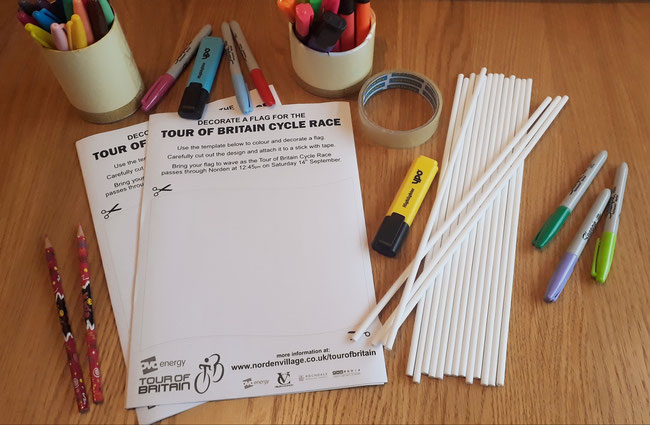 Children in Norden are being invited to make a flag to wave at the Norden stage of the OVO Tour of Britain cycle race on Saturday 14th September.
Specially designed sheets and flag sticks will be available at Norden Library from Saturday 7th September and we want children to get creative and decorate a special flag with their own personalised design.  There is plenty of time to get creative before the big race day so get out the paints and crayons, glue and glitter, and go wild and make your flag stand out in the crowd.
We will be looking out for the best designs on the day and we would love to see you sharing pictures on social media whilst at the event using #NordenVillage.
This is a free activity with the support of the Norden Village Trust.
Norden Library is open:
Saturday 9:30am - 12:30pm
Sunday Closed
Monday 2:00 - 5:00pm, 5:30 - 7:30pm
Tuesday 9:30am - 1:00pm
Wednesday Closed
Thursday 2:00 - 5:30pm
Friday Closed.