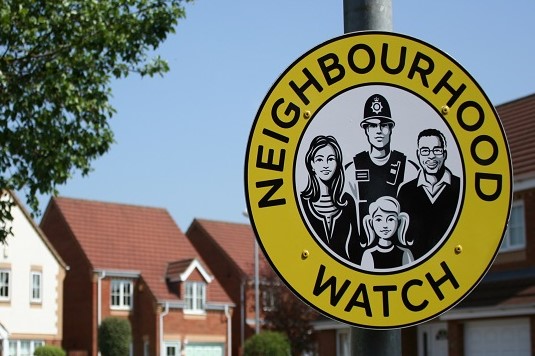 Norden resident and Ward Councillor, Peter Winkler is looking for local people and business to join a new Neighbourhood Watch scheme which has been set up to cover Norden and surrounding areas.
The Norden Village Neighbourhood Watch scheme is the latest initiative to help keep Norden and the surrounding areas as safe a place to live and work as possible.
The purpose of the scheme is to share information and advice to as many people as possible across the wider village and ensure that, as a community we are doing everything we can to keep Norden safe.
Peter said: "Norden is generally quite good, with some of the lowest levels of crime in the borough, but we still do suffer from vehicle crime, residential and business burglaries, anti-social behaviour and drugs issues, which are very distressing for those involved.  We already have one or two streets which are very proactive, but in such a wide area we need more coordination to make sure that information is shared.  Successful Neighbourhood Watch schemes are all about community so we want like-minded local people to join with us to help share information in smaller areas and even individual streets."
Neighbourhood Watch is not just about 'curtain twitching', the scheme is a nationally recognised initiative which works closely with Police and Community Safety officers to create an information network that helps to gather intelligence about criminals and crimes and share information that can help to prevent crime happening.
If you are interested in getting involved please get in touch with Peter on 07890 256 814 or you can find out more at the Norden Village Community Safety Event at Norden Bowling Club from 10:00am - 12:00pm on Saturday 19th October.