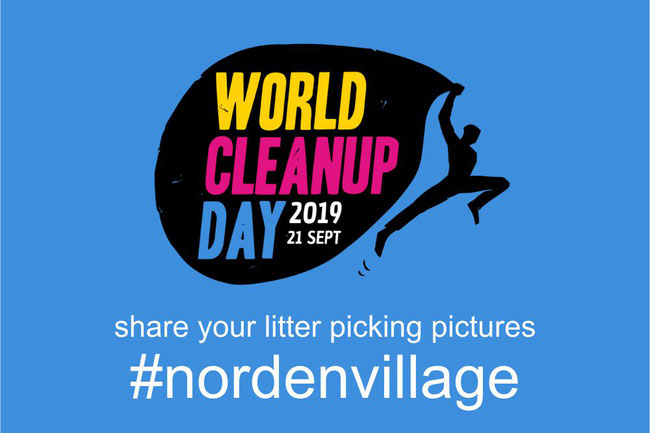 People in Norden are being encouraged to take part in World Cleanup Day 2019, and do their bit to keep our corner of the world clean and green.
Organised by the Let's Do It! movement, World Cleanup Day is the biggest civic action against waste and will be taking place on 21 September 2019.  This is one of the biggest civic movements of our time, uniting 157 countries across the world for a cleaner planet.
Last year, the day united 18 million people across 157 countries and territories for the biggest waste collection day in human history. Organisers want to make this year much bigger by kick-starting the event in the UK.  Volunteers and partners worldwide will again come together to rid our planet of rubbish by cleaning up litter and mismanaged waste from our  rivers, woodlands, parks and streets.
So, we are encouraging people in Norden to get on a pair of gloves and grab a litter picker and do what you can where you can to clean up your street, park or a public space.  It doesn't matter where you do it or how long you can spare to take part, everything we can do will make a difference and every effort will be awesome.
We want to share the litter-picking love too, so be sure to post a picture on facebook with the hashtag #NordenVillage so that we can let everyone know what our local litter heroes have been up to.