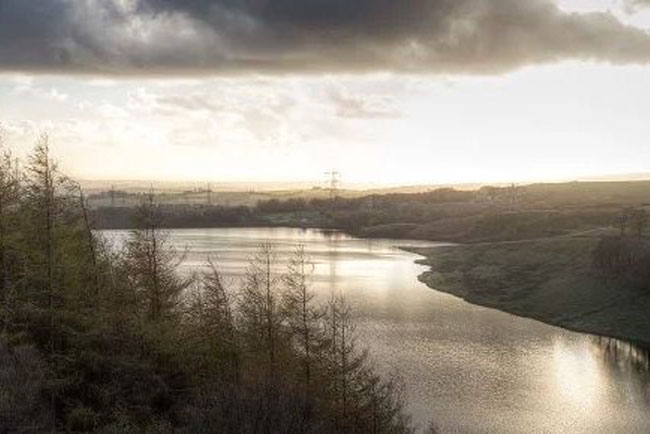 Members of the public had the opportunity to meet representatives from United Utilities this week, when two of the company's Catchment Controllers attended the Norden Area Forum to explain to residents about their ongoing efforts to manage and maintain local reservoirs and dams.
Tia Dawson and Clare Heathcote from United Utilities attended the forum meeting on Tuesday 16th September at the request of the Chairman following the incident earlier this summer at Whaley Bridge in the Peak District.  Given the dramatic pictures broadcast on TV many residents had questions about our own dams at Greenbooth, Ashworth and Naden.
United Utilities said: "There is absolutely no cause for concern with reservoirs owned for public drinking water."
"In Norden, our local Catchment Controller inspects Ashworth Moor, Greenbooth and Naden Valley dams.  We inspect all our dams every 48 hours.  We also carry out additional inspections twice a year, and the dams are independently inspected every ten years."
"United Utilities has lead the industry by using a reservoir risk tool for the last ten years.  It exceeds legal requirements and identifies issues well in advance, so they are resolved before they become a problem." 
Members of the public were reassured at the commitment shown by United Utilities and the level of care that is taken both in the management of the reservoirs and dams as well as the surrounding moorland.  The Chair congratulated them on their work and thanked them on behalf of the community.