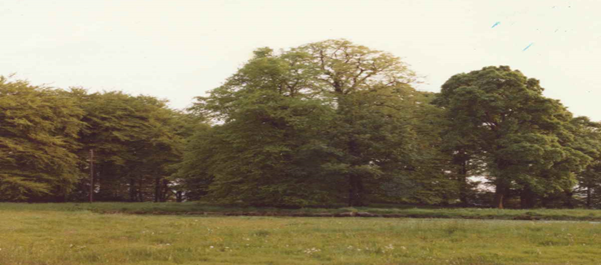 A planning application has been submitted to build on undeveloped greenbelt land near the historic site of Bamford Hall (Norden). Local objectors believe that were it to go ahead, this would set an unwelcome precedent.
The proposed development is for a large contemporary building approximately eight times larger than the average UK house. Objectors say that this is totally at odds with the character and setting of the area and will disrupt the rural landscape.
This is the applicants third attempt to obtain planning permission for the development, after previous rejections in 2015 and 2016.
The site was part of farmland which served the original Hall and has changed little from the 19th century when workers living in the cottages used the pond to water horses for the carriages and walked across it to the ice house (off-site).
More recently it has been used as a pony paddock. Whilst the applicant says that the proposed building is a replacement for the historic Bamford Hall, objectors have raised the point that the original hall has already been replaced (within the curtilage of the original Hall) with two replacement halls built in the 1950s which are still standing and were built using stone from the original Hall.
The cottages and stable complex have been modernised, however, this has been done sympathetically.
At the last meeting of the Norden Area Forum objectors attended to raise awareness of the application and to rally the support of local people who share their view that this development is unacceptable in the green belt.
Anyone wishing to comment on the application can do so at: development.management@rochdale.gov.uk quoting case ref. 19/00643/FUL