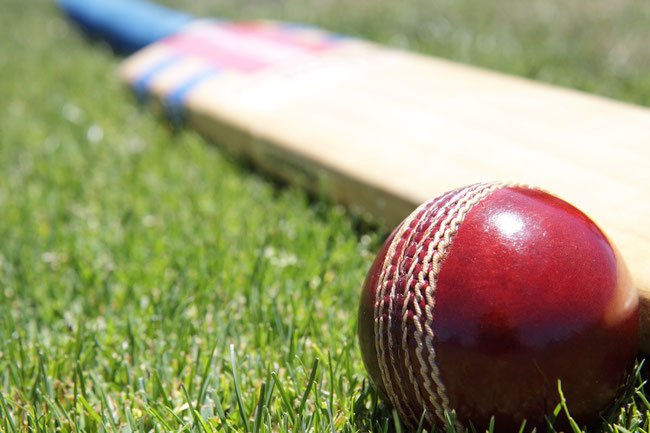 Norden will be in the top flight when the JW Lees Lancashire League splits into two divisions next year.  But they will have to show a marked improvement on Saturday's display against Todmorden if they want to remain in that top division.
To say it was a bad day at the office would be an understatement.  Stags' bowling was poor as Todmorden rattled up 244-6. The run chase was never up with the asking rate after three overs, and a late clutter of wickets meant Stags finished on 221 for seven.  The match started well enough for Stags when Ben Pearson hit a Chris Humphreys delivery into the covers where Josh Tolley did a bit of juggling before holding the catch.  Andrew Sutcliffe and Freddie Priestley then set a base for Todmorden with patient innings which effectively blunted the Norden attack.  Both fell to catches to make it 65 for three, but their dismissals only opened the way for an onslaught from Chris Schofield and Ben Sutcliffe.  The pair took advantage of some poor deliveries, and the total zoomed to 204 before Schofield was caught by Dan Buckley for 81.  Ben Sutcliffe reached 64 before being run out, and Thomas Stansfield was also run out for what was no more than a consolation wicket for Stags.
The reply saw Josh Tolley go with the total on 24, caught behind off a lifter.  Harvey Fitton and Dan Buckley carried the total into the 90s.  Fitton was stumped for 42 off 75 balls faced, and Buckley was bowled for 22 off 67 deliveries.  You could say they had done a good job in building a decent base, but the asking rate was becoming worrying.  Joe Humphreys batted well and played some lovely shots, but Todmorden sent down  a lot of dot balls.  Jake Sandham provided a bit of biff to score 46, and Hashum Malik made a quick 16 once he had got his eye in.  Humphreys was still there and looked like reaching a half century, but on 48 he was bowled with the total on 217.  By then the game was up, although Todmorden picked up another wicket when Lee Crabtree was stumped.
Todmorden
B Pearson c Tolley b C Humphreys 5
A Sutcliffe c D Buckley b Malik 19
F Priestley c Sandham b C Humphreys 20
C Schofield c D Buckley b H Fitton 81
B Sutcliffe run out 64
B Abbas not out 12
T Stansfield run out 7
N Priestley not out 2
Extras 34
Total (for 6 wkts) 244
Bowling: Sandham 14-2-56-0; C Humphreys 11-3-37-2; Malik 9-2-42-1; Butterworth 8-0-42-0; H Fitton 5-0-38-1; Pimm 3-0-12-0.
Norden
J Tolley c Stansfield b Collins 13
H Fitton st Stansfield b A Sutcliffe 42
D Buckley b Rasool 22
J Humphreys b N Priestley 48
J Sandham c Pearson b Ali 46
H Malik run out 16
G Butterworth  not out 1
L Crabtree st Stansfield b Ali 0
S Pimm not out 3
Extras 30
Total (for 7 wkts) 221
Bowling: Collins 15-3-64-1; N Priestley 10-2-41-1; Ali 12-0-39-2; Rasool 6-0-27-1; A Sutcliffe 7-0-40-1.