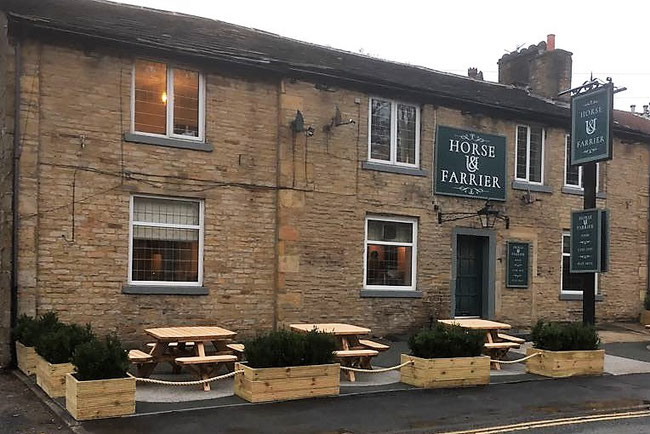 The Landlord at the Horse and Farrier in Norden is getting ready to welcome locals back to the public house on Edenfield Road this evening, (Friday 16th November) following it's recent refurbishment.
The pub has been closed whilst extensive works have taken place both inside and outside the premises and there has been much anticipation by local residents as they have seen the work going on.  Exterior works include stylish new signage and an attractive open seating area at the front of the pub but from 5pm this evening people will get the change to get a first hand look at how the popular establishment has changed inside.
The public are invited to come along and meet the new management from 5:00pm this evening ahead of an official grand opening planned for 25th November.