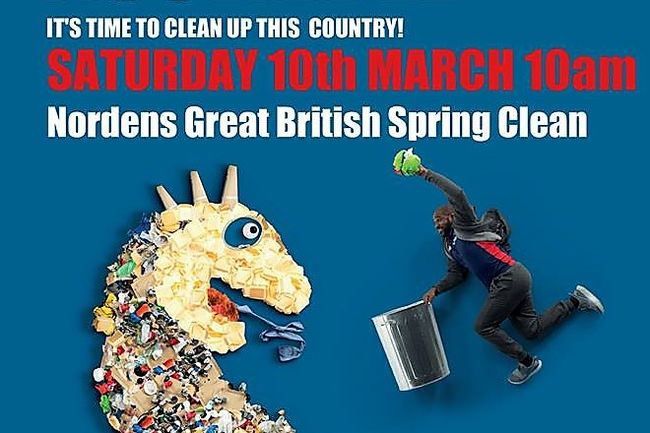 For the second year running Norden residents will take part in the Great British Spring Clean tomorrow (Saturday 10th March), after the event had to be postponed last weekend due to snow.
The clean up event will start at Norden Jubilee Park at 10:00am and volunteers are invited to come and join in with the clean up until 12:00noon. Depending on numbers the event is hoping to focus on areas including Norden Village, Greenbooth and Ashworth Valley.
Everyone is welcome to join in and no special experience is needed.  Litter picks, bags and gloves will be available but please bring yours along if you have them.